"Egyptian Rituals" Isis & Ankh Dress & Scarab Statue Set
$

70.00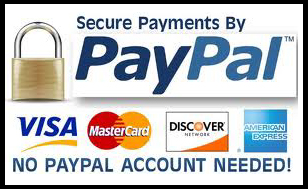 SEE ADDITIONAL LARGE IMAGES OF THIS ITEM BY CLICKING HERE!
MORE INFO ON THIS ITEM BY CLICKING HERE!
MORE INFO ON THE ARTWORK BY CLICKING HERE!
This is a women's regular-fit tank dress with an inset pocket on each side seam and five-inch vents at sides of bottom hem. This roomy, soft, thin dress is perfect for day or night at the beach, by the pool, lounging around the house or even classy enough for a night at the club or dinner party. Made of 100% Egyptian cotton for a super-soft skin to garment feel....this simple, practical, durable, yet elegant dress manufactured by our designer friends at Alternative Apparel combined with our original screen-printed artwork is a one-of-a-kind fashion item.
Wash in cold water, tumble dry low. This item has been washed and pre-shrunk after printing and is bleach safe. Do NOT iron directly on top of printed design! Our clothing care information can also be found on our website HERE.
This is a one-of-a-kind limited run of hand screen-printed clothing
of my original artwork. When they are gone, they're gone.
This is the second run of this design that I did several years
ago... and because I received a number of emails requesting
another print run of this design, I decided to re-print the
designs in a limited number. If you do not understand the
hand-screen-printing process, I have documentation
by clicking HERE..
This is not to say that I will not do another line of clothing
in the future with this design, but I cannot say when,
or what kind of clothing it will be printed on.
I may have the same designs (NOT products) available
in my merchandise section on canvas/prints or any number
of other products, but these are contracted out to
print-on-demand companies and are not the same
as these individual pieces of art only available on this site!
To read/see more about the artwork on this piece... click HERE.
*Museum Reproduction Scarab (see below), clothing care card with QR code access, bumper stickers & your new clothing nicely scented with a touch of one of my home-made essential oils also included!
(Click here to see a description of included standards)
SIZES AVAILABLE:
X SMALL, SMALL, MEDIUM, LARGE, X LARGE
(when a size sells out, it will no longer be available
in the add cart options menu)
DETERMINE YOUR SIZE FROM OUR SIZE CHART BELOW:
(all measurements in Inches)
SIZE CHART
X SMALL= Bust 30-32 , Waist 24-26 , Hip 34-36
SMALL= Bust 32-34 , Waist 26-28 , Hip 36-38
MEDIUM= Bust 34-36 , Waist 28-30 , Hip 38-40
LARGE= Bust 36-38 , Waist 30-32 , Hip 40-42
X LARGE=Bust 39-40 , Waist 32-34 , Hip 42-44
Ava Von Draven (our model) is wearing a size SMALL.
Her dimensions are as follows:
Height (without shoes): 70.1 in (5 feet 10 inches)
Shoulder to Shoulder: 16.1 inches
Chest/Bust: 31.9 inches
Waist: 24.4 inches
Hip: 33.9 inches
Shoe Size: 38
OTHER DETAILS:
Condition: New
Clothing Material: 100% Egyptian Cotton
Original Clothing Manufacturer: Alternative Apparel
Made In: Egypt
Dress Color: White
Print Color: Black
Clothing Print Process: Individually Screen Printed
Ink Type: Plastisol
Front Print Design (Isis) Dimensions: W= 11.5 in. H= 9.5 in.
Back Print Design (Ankh) Dimensions: W= 8 in. H= 15.5 in.
Clothing Length: Varies on size. Hangs At The Knee.
Model: Ava Von Draven
Photography: Dark Elf Productions / Brian Von Draven
Graphic Editing: Dark Elf Productions / Brian Von Draven
Original Artwork: Dark Elf Productions / Brian Von Draven
Original Artwork Medium: Illustration / Pen & Ink
More Documentation/Inspiration On This Artwork: Click HERE.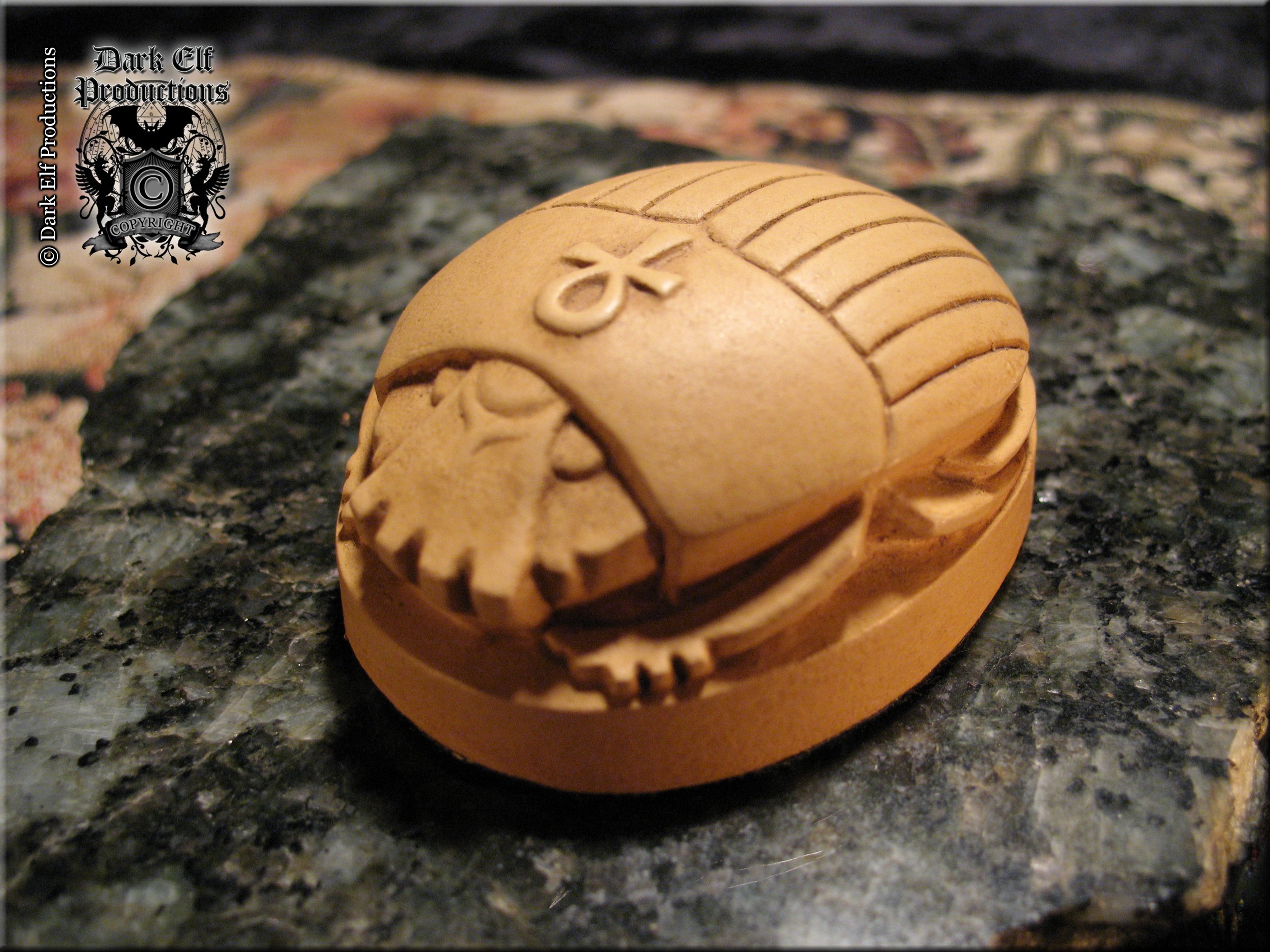 *INCLUDED MUSEUM REPRODUCTION SCARAB
Size: L=2.5 in.(6.3cm) W= 1.75 in.(5 cm) H= 1.25 in (3 cm)
Item Type: Statue
Material: Bonded Stone
Weight (lbs): 1 lbs
Reproduced From: The Egyptian Museum, Cairo.
The scarab was associated very early on in Egypt with the generative forces of the rising sun and with the concepts of eternal renewal. The beetle is known for coming out of the sand backwards dragging its ball of dung behind it along the ground before depositing it in underground tunnels as a source of food for its larvae, therefore symbolizing the sun's daily journey across the heavens from East to West. Because the young beetles seemed to emerge spontaneously from these tunnels, the Egyptians worshipped the scarab under the name Khepri: "He who came forth from the earth" or "He who came into being". Thus the beetle was equated with the creator Got Atum from early times. Scarabs thus became potent amulets and were often placed upon the breasts of mummies in the position of the heart as a symbol of new life and were then weighed against the feather of truth in the final judgment. They were usually inscribed with part of chapter 30 of the Book of the Dead.
SEE ADDITIONAL LARGE IMAGES OF THIS ITEM BY CLICKING HERE!
MORE INFO ON THIS ITEM BY CLICKING HERE!
MORE INFO ON THE ARTWORK BY CLICKING HERE!