"Lord Buddha" OM & Buddha Printed Scarf And Buddha 'Treasure Box' Set
$

50.00
On Sale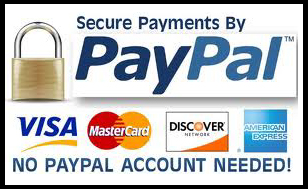 SEE ADDITIONAL LARGE IMAGES OF THIS ITEM BY CLICKING HERE!
MORE INFO ON THIS ITEM BY CLICKING HERE!
MORE INFO ON THE ARTWORK BY CLICKING HERE!
This is a a large beautiful scarf that is perfect for fall or winter. Neutral colors with a tinge of woven silver make it elegant and simple for any outfit.
I only have 15 of these! Beautifully printed on each end of the scarf (only on one side) is my pen & ink drawings of the Buddha & the classic OM symbol. This soft & comfy scarf combined with my original screen-printed artwork is a one-of-a-kind fashion item.
Wash in cold water or by hand, tumble dry low or air dry. Ironing on LOW setting only, as the iron may damage parts of this scarf. Do NOT iron directly on top of printed design! Our clothing care information can also be found on our website HERE.
This is a one-of-a-kind limited run of hand screen-printed clothing
of my original artwork. When they are gone, they're gone.
This is the second run of this design that I did several years
ago... and because I received a number of emails requesting
another print run of this design, I decided to re-print the
designs in a limited number. If you do not understand the
hand-screen-printing process, I have documentation
by clicking HERE..
This is not to say that I will not do another line of clothing
in the future with this design, but I cannot say when,
or what kind of clothing it will be printed on.
I may have the same designs (NOT products) available
in my merchandise section on canvas/prints or any number
of other products, but these are contracted out to
print-on-demand companies and are not the same
as these individual pieces of art only available on this site!
To read/see more about the artwork on this piece... click HERE.
*Museum Reproduction Buddah Treasure Box (see below), clothing care card with QR code access, bumper stickers & your new clothing nicely scented with a touch of one of my home-made essential oils also included!
(Click here to see a description of included standards)
SIZES AVAILABLE:
Only 1 Size
To get a better idea of the size of this piece Ava Von Draven (our model) has the following dimensions:
Height (without shoes): 70.1 in (5 feet 10 inches)
Shoulder to Shoulder: 16.1 inches
Chest/Bust: 31.9 inches
Waist: 24.4 inches
Hip: 33.9 inches
Shoe Size: 38
OTHER DETAILS:
Condition: New.
Clothing Material: Cotton/Polyester Blend
Original Clothing Manufacturer: Unknown
Scarf Color: Tan/Silver/Brown Woven
Print Color: Black
Clothing Print Process: Individually Screen Printed
Ink Type: Plastisol
Print Design (OM) Dimensions: W= 7 in. H= 7 in.
Print Design (Buddah) Dimensions: W= 9 in. H= 16 in.
Scarf Length: 76 inches (6ft 4in)
Scarf Width: 20 inches (1ft 8 in)
Model: Ava Von Draven
Photography: Dark Elf Productions / Brian Von Draven
Graphic Editing: Dark Elf Productions / Brian Von Draven
Original Artwork: Dark Elf Productions / Brian Von Draven
Original Artwork Medium: Illustration / Pen & Ink
More Documentation/Inspiration On This Artwork: Click HERE.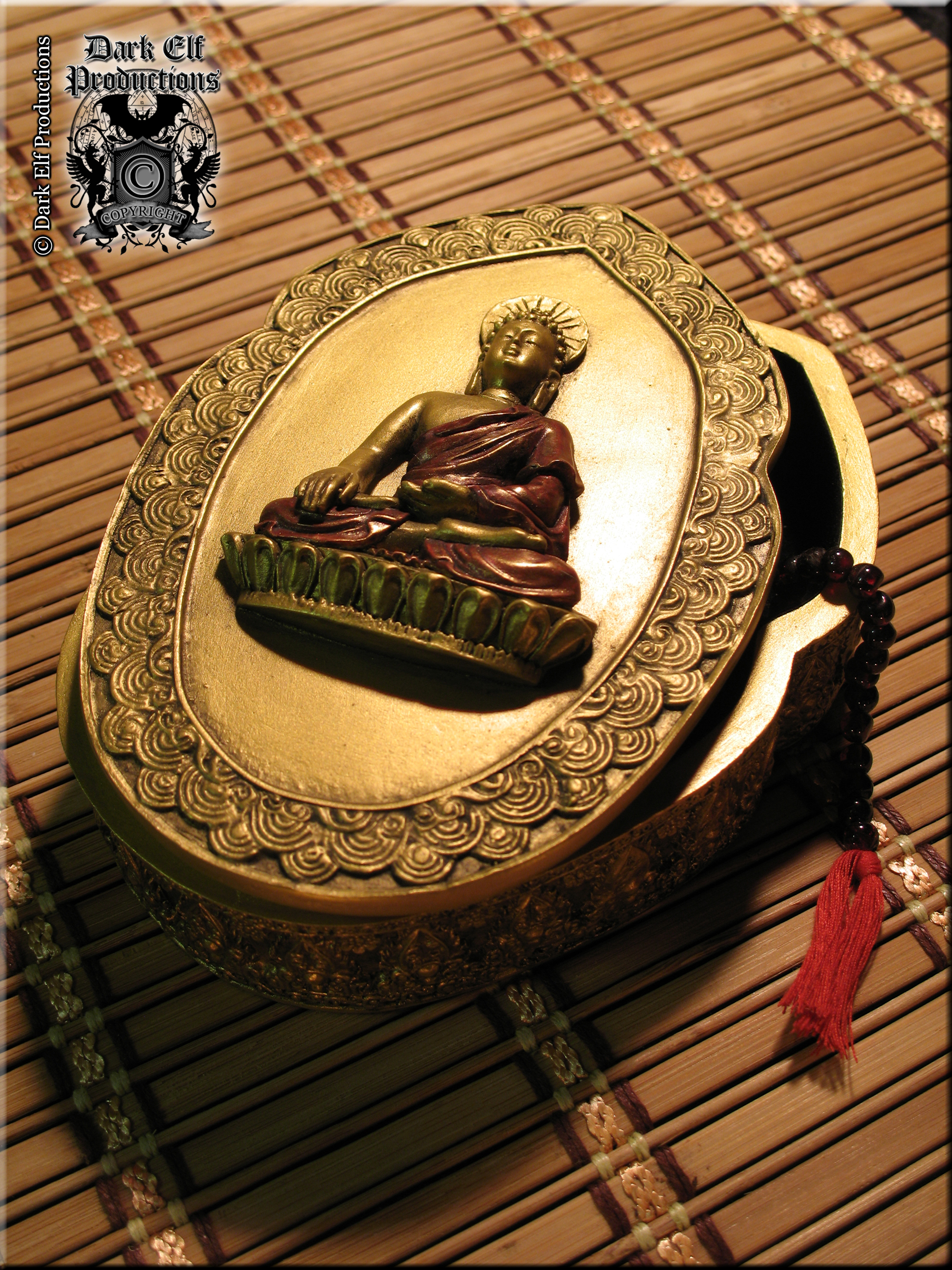 *Included Buddha Earth Touching Pose Treasure Box
Size: H=2 in.(5.08 cm) x W=4 in.(10.16 cm) x L=6 in.(15.24 cm)
Material: Bonded Stone
Weight (lbs): 1 lb.
"It is better to conquer yourself than to win a thousand battles. Then the victory is yours. It cannot be taken from you, not by angels or by demons, heaven or hell." (Buddha)
Gautama Buddha was born in 563 b.c. in northeast India. The Buddha was the son of the King of the Sakyas. Suddhodana, who ruled at Kapilavastu, on the border of Nepal. His mother was Queen Maya. He was named Siddhartha. He lived amidst the pleasures of palace life and at age 16 he was married to Princess Yasodhara. They had a son named Rahula. After seeing a decrepit old man, an invalid, and an ascetic beggar, he learned of suffering and decided to embrace asceticism. Soon afterward, at age 29, Siddhartha left the palace and his family and went to a hermitage where he became the monk Gautama, or, as he is still called, Sakyamuni (The ascetic of the Sakyas). One day, meditating under a sacred fig tree, he attained perfect illumination (Bodhi). He had become a Buddha. From there on he traveled and preached for 44 years what was to become one of the main religions of the world. He died at Kusinagara at age 80.
SEE ADDITIONAL LARGE IMAGES OF THIS ITEM BY CLICKING HERE!
MORE INFO ON THIS ITEM BY CLICKING HERE!
MORE INFO ON THE ARTWORK BY CLICKING HERE!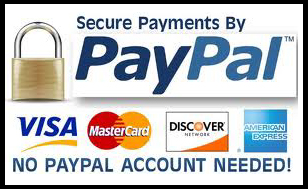 Sold Out